Thank you for your patience while we revamp parts of the website.
Tourist Class Routes

The Tourist Class regularly covers the length and breadth of South Africa. Compartments are basic, but you will be able to sleep while you travel and arrive rested at your destination.

Book Early
These trains are very popular therefore we urge you to book at least a month in advance for regular dates and 2 to 3 months in advance for Public Holidays, School Holidays and Long Week-ends.
Economy Seated
Tourist Sleeper
Premier Sleeper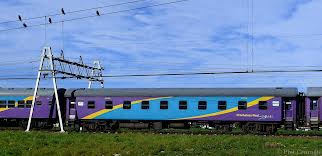 We are blessed to have many different train routes meandering through South Africa. From the semi-dessert Karoo between towns like Maatjiesfontein, De Aar, Beaufort West and Kimberley to sub-tropical cities like Pietermaritzburg and Durban. Train routes with endless horizons contrast with city-scapes and towering cliffs through the Hex River Valley or other mountain-passes. There are even rail routes passing close to the Kruger Park, and other bushveld regions while the route North past Pretoria, Mokopane, Polokwane, Musina follows in the rail road built to try and link Cape Town to Cairo.



Please contact us well in advance as trains are very popular and are sometimes fully booked weeks in advance.
Public Holidays and beginning and end of holidays are sometimes booked months in advance.
We look forward to assisting you in the nearby future, in the meantime please familiarize yourself with South African train travel below:
INFORMATION FOR ECONOMY TRAIN TICKETS IN SOUTH AFRICA:
1) INTRO:
a) The Economy Sleeper Train & Economy Seated Trains are the most affordable long distance train travel options available in South Africa, therefore there are no luxuries on-board. Expect a camping / backpackers' experience at best, with basic facilities, in a reasonable condition. If you require a better quality train trip we have tickets available at 4 times the price of economy tickets. These tickets include meals, bedding and semi-luxury facilities.
b) Safety: There are security staff and porters at the train stations and only ticket-holders are allowed on the platform. On the train there is also a train manager and staff to assist you with some basic requests.
c) The economy sleeper train can be a lot of fun for kids, the adventurous, backpackers, young adults, the young at heart, camping & hiking enthusiasts, school groups, students and sport teams.
d) Travelling by economy train can be a noisy experience, with the clickity-clack of the rails, the odd passing train, and guests in neighbouring compartments, but it still remains an enjoyable experience for those who don't mind noise.
2) ECONOMY COMPARTMENTS:
a) The Economy Train is divided into seated coaches on the one end and sleeper coaches on the other end with the kitchen and usually a dining-car in between. This normally keeps the seated passengers away from the sleeping compartments. (Where a dining-car is not available meals can be ordered in your compartment and will be brought to you in take-away containers with plastic knives and forks)
b) The sleeping compartments can seat between 3 and 6 guests and has a fold-down table for meals or space to do some work. There is also a washbasin underneath the fold-down table, but bring your own water as some taps don't work. The seats fold up and down to create between 2 and 6 sleeping spaces, narrower than a single bed. There are 1-2 lower sleeping spaces available for those who do not want to sleep high up.
c) Seated coaches can seat +/-72 guests in bus style seats facing in one direction, and have 4 toilets per coach and luggage racks for your luggage.
d) Compartments are usually clean, but we recommend you take some wet-wipes / disinfectant along to wipe down where needed.
e) If you are looking for a relaxing, quiet trip with comfort and luxuries, please DO NOT book this train, but rather ask us about the semi-luxury or luxury Sleeper Trains or Tours.
f) If you are a Mother with a small or sickly baby, or you are frail / weak, or elderly we recommend that you consider the semi-luxury or luxury Sleeper Trains, if this is within your budget.
3) BATHROOMS: SLEEPER TRAIN:
a) The bathroom facilities are basic, similar to those of a basic campsite or public toilets at a large event. Toilet paper, hot-water and clean facilities are usually available, but come prepared. (We recommend showering at home before boarding the train, if you don't want to stand in a queue. Also bring your own toilet paper just in case)
b) Trains are usually a little behind schedule and are sometimes a couple of hours late on long trips. (Please do not book transport or activities before you arrive at the station)
4) SECURITY:
a) You will only be allowed on the platform after showing your ticket to security. (Make copies before the time, in case. You might also be asked to provide ID's / Drivers License or Passport)
b) There is security in the station, on the platform and on the trains. Each train has a train manager on-board for the trip and staff to assist with boarding and leaving the train.
5) LUGGAGE ECONOMY:
a) Each adult guest my bring 2 medium suitcases equaling not more than 50Kg. Please be aware that you need to pay for overweight luggage and need to make special arrangements for sporting equipment, stock, boxes, and other bulky luggage.
b) There are usually station porters ready to assist with luggage to and from the train, and they know their way around the station to lifts / elevators / stairs / escalators, taxis / buses and restaurants, but always keep a close eye on your luggage, as your luggage is still your responsibility.
6) INCLUDED – ECONOMY CLASS:
a) Use of open-plan seated coach, private compartment or shared compartment (Depending what you book). Public toilets in the seated coaches, toilets and shower per sleeper coach, dining-car (on most rains) with basic cash meals.
7) EXCLUDED – ECONOMY CLASS:
a) Meals, bedding, refreshments and activities are excluded, unless otherwise booked.
8) BEFORE BOARDING:
a) Tickets need to fetched during office hours, at least a week before departure at any large station. (Bloemfontein, Cape Town, Durban, East London, Johannesburg, Kimberley, Komatipoort, Mussina, Nelspruit, Polokwane, Port Elizabeth, Pretoria)
b) Make sure your luggage is compact and easy to move, a Medium Suitcase on wheels and a backpack work well. (Loose parcels and packets are difficult to move from the parking lot, up and down stairs / escalators, and on and off the train. There are porters available to help with your luggage, they also know their way around the station very well.
c) Your compartment number will be posted next to your name at the entrance to the platform, to ensure each guest gets the compartment they booked.
d) Non ticket holders are not allowed on the platform or train at any time, for security reasons.
9) WHAT TO BRING:
a) One medium sized suitcase per adult and hand luggage or backpack or laptop bag.
b) Towels, toilet paper, wet-wipes and toiletries.
c) Drinking water, snacks and refreshments.
d) We recommend you bring a hot-water-flask, tea, coffee, sugar, ever fresh milk, so you can make your own refreshments while you wait for the train to leave. The kitchen should be able to give you a refill of hot water for your next round an hour after the train has departed.
e) We recommend bringing your own sleeping-bag & pillow, but there are very basic bedding bundles available at +/-R50 per bed if you prefer. These are only warm enough for the summer months though. From approximately May to Oct it advisable to travel with a sleeping bag, and then to still order a bedding bundle, as compartment temperatures can sometimes get very cold at night.
f) +/-R300 cash per adult each way should be enough for 2 basic meals, bedding, luggage-porter tips and basic taxi fare from your station. (There are no card facilities on-board the train, and not at all the stations have electronic banking facilities either)
10) WHAT YOU WILL NOT BE ALLOWED TO BRING ON-BOARD:
a) No Alcohol, No Smoking, No Firearms, No Gas-bottles, No flammable liquids, No Fireworks / Explosives, No Pets, and No Extra Luggage allowed without arranging before your departure date.
11) AVAILABLE ON-BOARD:
a) Meals for Cash: Lasagne, Macaroni & Cheese, Steak, Toasted Sandwiches, Burger & Chips etc. (Prices available on-board)
b) Refreshments & Snacks for Cash: Sodas (Coke, Fanta etc.), Bottled Water, Sweets & Chocolates etc. are for sale.
c) Bedding: Basic bedding bundles are for hire at +/-R50pp. Cash Only (The bedding porter will unroll the bedding and make your bed for the night)
12) SLEEPER TRAINS AND TRAIN TOURS:
a) Economy Seated Coach (+/-72 Guests per coach separated from the sleeper compartments by the kitchen / dinning-car)
b) Economy 2/3 Sleeper Compartments (2 Compartments in the Middle of each sleeper coach)
c) Economy 4/6 Sleeper Compartments (6 Compartments per sleeper coach)
d) Semi-Luxury (Contact us for more information)
e) Train Coach Hire (Book and entire coach for your group's private use)
f) Train Hire (Book an entire train for your group's private use)
13) DISCLAIMER:
a) Prices published may vary from what we quote depending on dates, availability, route changes, number of guests, compartment booked, class booked, extras booked or other unforeseen changes.