Thank you for your patience while we revamp parts of the website.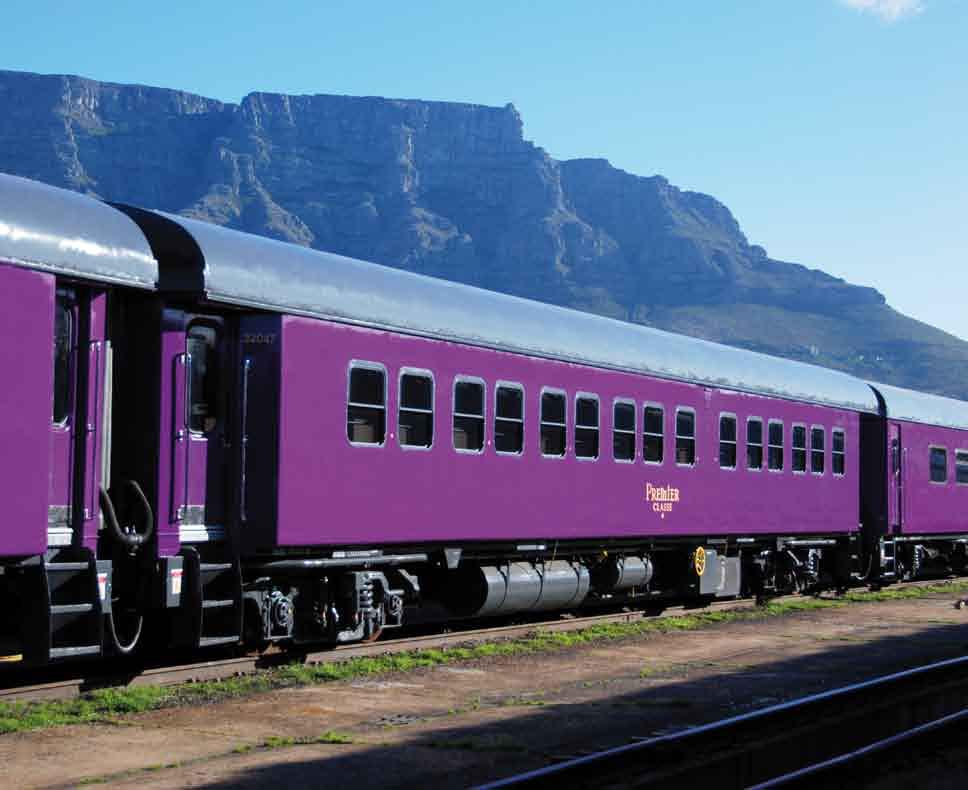 Rail Travel is Still One of the Best Ways to see South Africa...

Both our Blue Train and Rovos Rail offerings boast private bathrooms, even baths in the compartments / suites. These two are arguably amongst the most luxurious trains in the world offering a regular overnight journey.
Premier Classe
***

The Premier Classe is the 1st class night train / overnight train in South Africa by PRASA. Although it is marketed as luxury, it is more like a semi-luxury experience.
For luxury trains please look at our Blue Train and Rovos Rail offerings.
This semi-luxury sleeper train offers some luxuries like: well prepared meals, quality bedding, well serviced communal bathrooms, dining and lounge cars, well educated and helpful staff, toiletries and gowns, if requested. This is the only semi-luxury over night / sleeper train offering meals, bedding and some luxuries. These trains travel several times per week on various train routes throughout South Africa, and can be booked well in advance.
(Please Note: The Premier Classe does not have private bathrooms.
BOOK NOW
Facilities on-board are much better than the Tourist Class (Economy Sleeper) overnight train. Although marketed extensively as a luxury service, the Premier Class is more like semi-luxury because bathroom facilities are shared. very good, similar to 3 star, but you will not have your own bathroom. Well maintained shower bathrooms are available on each coach and are shared between +/-14 guests per coach.
All meals and bedding are included on this train travel option. There is also a smart lounge car for relaxing, and an upmarket dining car where all your chef prepared meals are served.
Before boarding, all Premier Classe passengers meet in the Premier Lounge for arrival drinks.
If you are wanting a more affordable train journey, then rather look at the
Tourist Class
or
Seated Class
trains have to offer.
Seated Class
Tourist Class
Premier Classe
*** We only rate Premier Classe as similar to 3 stars
Shosholoza Meyl, South African Railways' The premier service is provided by Shosholoza Meyl, a division of PRASA.