Thank you for your patience while we revamp parts of the website.
Premier Classe Train Tickets ***
Book your Premier Classe Train Tickets below for an overnight train that includes air-conditioned compartments, quality bedding, toiletries, all meals, tea times, dining and lounge cars and well serviced communal bathrooms.
(Please Note: The Premier Classe does not have compartments with bathrooms en-suite. Bathrooms are communal at the end of each coach. Compartments with en-suite bathrooms can be booked BOOKED HERE and cost about 5 times the price of a Premier Classe Ticket.
BOOK TICKETS BELOW
If you are wanting a more affordable train journey, then rather look at the
Tourist Class
or
Seated Class
trains have to offer.
Seated Class
Tourist Class
Premier Classe
Luxury Class
Premier Classe Train is a Semi-Luxury service similar to 2/3 star.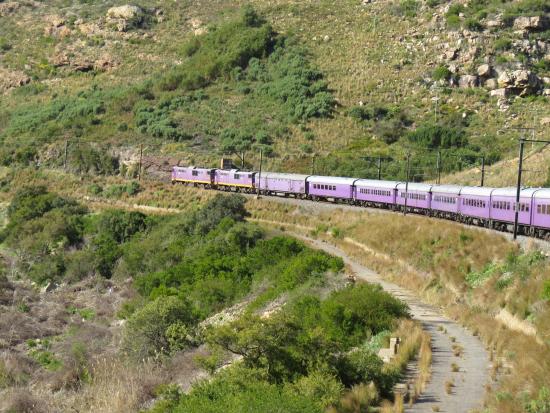 Rail Travel is Still One of the Best Ways to see South Africa...

The premier service is provided by Shosholoza Meyl, a division of the Passenger Rail Agency of South Africa (PRASA).
Rail services have been provided to South Africans for over 100 years by: Cape Government Railways (CGR), South African Railways and Harbours (SAR & H), South African Railways (SAR), Spoornet, Transnet, Transnet Freight Rail. Read More...