Thank you for your patience while we revamp parts of the website.
Sleeper Trains in South Africa
South Africa is privileged to have economy, semi-luxury and luxury sleeper trains travelling on several rail routes to many cities several times a week.
Economy Class
(Tourist Class)

These basic overnight train coaches offer 2 and 4 guest fold down beds per compartment and a communal shower bathroom to share on one end of each train car. Bedding and meals are not always available, so bring your own sleeping bag and snacks. This option is also called the Tourist Class for travellers on a tight budget.
More...
Semi-Luxury Class
(Premier Class)

These semi-luxury overnight train coaches offer air-conditioned compartments, bedding and meals included. Compartments also have SA 3-pin electrical sockets, carpeted floors and a small storage cupboard.
Communal shower bathrooms are available at the end of each train car and are well serviced. This option is also called Premier Class.
More...
Luxury Overnight Class
(Blue Train)

The Blue Train, awarded both
Africa's Leading Luxury Train,
and previously
The World's Leading Luxury Train
by the World Travel Awards, is a train to experience. This overnight 5 star train hotel has been enjoyed by both kings and presidents, and continues to impress.
More...
Semi-Luxury Touring Safari Class
(Shongololo)

These are train tour safaris of several days at a time. You get to see wildlife, historical sights and the beauty of Africa. There are daily tours to different sights and experiences in tour buses with meals and overnight accommodation usually on-board the train. More...
Luxury Touring Class
(Rovos)

"Discover Africa in the wood-panelled, gleaming five-star luxury of a bygone era" LONDON DAILY MAIL. Rovos Rail offers international award winning luxury tour trains, safaris and journeys from 2 to 28 days through South Africa, Southern Africa and even up to Dar Es Salaam or from Cape to Cairo. More...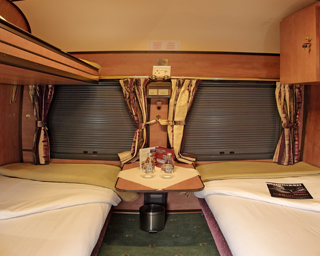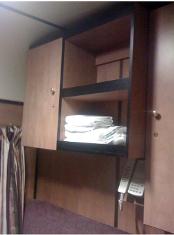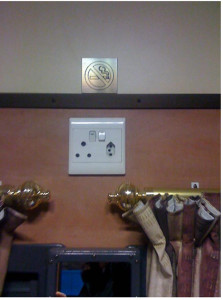 Rail Travel is Still One of the Best Ways to see South Africa...

Meals

The Dining Car is where all meals can be enjoyed while tea time is served in the Premier Classe Lounge Car.
Meals are of a good standard in 1 to 2 sittings depending on how many passengers are on the trip. This is not a luxury service.
Dinner might consist of up to 4 or 5 courses starting with soup, then fish, meat as main course, desert, and ending with coffee.
There is also a reasonable selection of wines, soft drinks etc for sale. (Cash Bar)
Bathrooms

The Premier Classe Train has communal bathrooms at the end of each coach. Bathrooms are kept clean throughout your train journey.

(Please Note: The Premier Classe does not have bathrooms in compartments. Bathrooms are communal at each end of the coach.
Compartments with bathroom en-suite can be booked on the luxurious
Blue Train
, Rovos Rail.
BOOK NOW
If you are wanting a more affordable train journey, then rather look at the
Tourist Class
or
Seated Class
trains have to offer.
Seated Class
Tourist Class
Premier Classe
Premier Classe Train is a Semi-Luxury service similar to 2/3 star.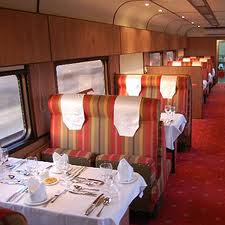 Excellent quality meals and service for the price you pay.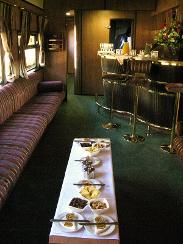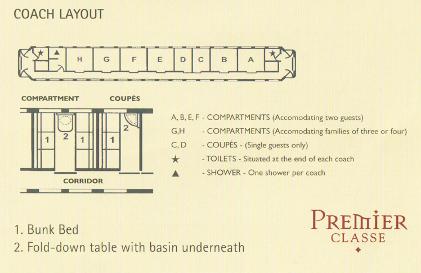 The premier service is provided by Shosholoza Meyl, a division of the Passenger Rail Agency of South Africa (PRASA).
Rail services have been provided to South Africans for over 100 years by: Cape Government Railways (CGR), South African Railways and Harbours (SAR & H), South African Railways (SAR), Spoornet, Transnet, Transnet Freight Rail. Read More...