Welcome to the JoMel Group, based in
Bloemfontein
, the judicial capital of South Africa. We can assist you with accommodation, tours, holiday packages, credit card bookings, health products, marketing, consulting and business opportunities within the wellness industry.
Contact us for assistance:

Book accommodation below via Credit Card:

How We Can Help You:

1) We are pleased to assist you in finding and securing your
group or medium term accommodation
,
resort
or
holiday
accommodation
anywhere in South Africa.
2) We assist you with
train tours
,
bus tours
and
school or corporate tours
throughout South Africa and into Africa.
3) We provide you
Online Travel Services
where you can self-book your own
accommodation
,
flights
,
car-hire
,
bus-tickets
or
cruises
by credit card.
4) We offer a
buying portal
for some of the best natural
Wellness & Health Products
available.
5) We offer
Marketing Solutions
for your business if you: Need your website made more visible, need a new website built from scratch, need reasonably priced online advertising space, need your own online marketing campaign built.
6) We offer
Consulting Services
for Starting Your Own Business, Marketing Your Business, Hospitality and other industries...
7) We also offer you a
Business Opportunity
within the
Wellness Industry
.
We are excited to be in Bloemfontein, South Africa's central city, "in the heart of it all". We strongly believe South Africa is the place to be, and desire to be part of the solution here. God Bless Africa.
John Heath
Part Owner & CEO
The JoMel Group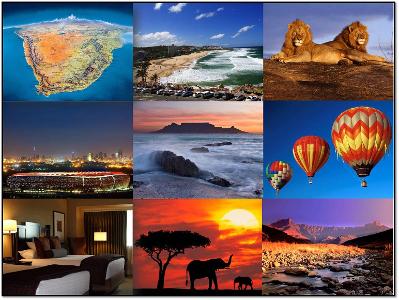 About Us:
We have had the privilege of providing services to companies & organizations and have assisted other organizers with many events like:
- FIFA World Cup 2010 (Hosting Algeria Group)
- ANC Centenary preparations 2011
- ANC Centenary 2012
- ANC Conference 2012
- Top Schools 2013
- Cope Manifesto Launch: 2014
- Other Conferences & Sport Events 2010-2014
- Every month we also assist many construction, shop-fitter, promotions and marketing companies with medium term or group accommodation all over South Africa.

All this works out to thousands of guests accommodated, thousands of meals served, needs met, services provided and marketing done.
South Africa has thousands of services to offer its tourists: You can stay in a Hotel, Guest House, Bed and Breakfast, Resort or book a Family Holiday, Travel through some of our nine provinces: Eastern Cape, Free State, Gauteng, Kwazulu Natal (KZN), Limpopo, Mpumalanga, Northern Cape, North West, Western Cape, or some of our ten main capital cities: Bloemfontein, Cape Town, Durban, Johannesburg, Kimberley, Nelspruit, Pietersburg, Port Elizabeth, Pretoria, Rustenburg. We also have several tourism regions: Cape Winelands, Garden Route, Klein Karoo, Cape Peninsula, Panorama Route, Drakensberg, Battlefields, Elephant Coast, West Coast, Kruger National Park, Namaqualand, Pilanesberg, Maluti, Natal Midlands, KZN North Coast, KZN South Coast, Orange River, Fish River, and more. There are also many Tours, Train Tours, Packages and Self Drive Tours one can enjoy whilst in South Africa. We also also cater for major domestic and international airlines, therefore booking a Flight to South Africa is easy with us. Easily compare many major national Car-Hire companies to find the best price and facilities for your car rental needs. Train Tickets for major train tours are available with us, but unfortunately we no longer issue economy or commuter tickets, We also offer you Wellness products and Spa accommodation. Our Health Products are upmarket and provide optimum health to a society that is battling to get its daily nutritional requirements met. With Marketing we offer web design, marketing campaigns, website optimization and improve online visibility. Many businesses need a consultant: We also provide a consulting service for those starting a business or businesses like Guest Houses, Hotels, and those needing an Online Marketing Strategy,