Accommodation in Ballito - Credit card bookings
Use your credit card to book bed and breakfast (B&B's), lodge, guests house, resort and hotel accommodation in Ballito - Dolphin Coast:
Accommodation in Ballito
Ballito is also called Ballito Bay or the Dolphin coast and offers a hot sub-tropical beach climate throughout the year. This part of Kwazulu Natal is also called the North Coast as it is about 1 hour north of Durban, South Africa. Ballito is also about 20min drive from the Durban International Airport, also known as King Shaka International Airport. Accommodation in Ballito offers tourists a wide choice of self catering accommodation in the form of beach flats, beach houses, beach resorts and beach apartments. There are also many Ballito hotels from basic up to 3 star, 4 star, 5 star for those who want to holiday in luxury and style. If you have a credit card you are welcome to compare accommodation options below:
Compare 100's of Bed and Breakfasts, City or Town Lodges, Bush Lodges, Guest Houses, Resorts, Backpackers and some Hotels in Ballito.

Looking for cheap holiday accommodation? Compare self catering accommodation at guest houses, bed and breakfasts and resorts in Ballito or surrounding areas.

Ballito is also known as Ballito Bay, North Coast or the Dolphin Coast.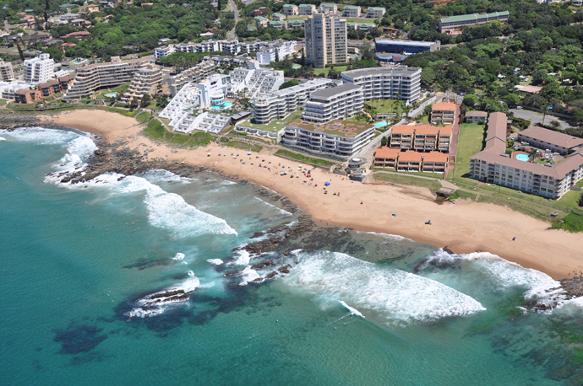 Ballito from the air shows some of the hotel and self catering available.
Booking Ballito by Credit Card:

1) No Commission Added.
2) Easy bookings in form below: Just type in "Ballito" or "Umhlanga" (nearby) , dates, number of guests and number of rooms.
3) You will only see guest houses, resorts, hotels, lodges that have rooms open for your dates.
4) Select the rooms you are interested in.
5) Book instantly without sending emails back and forth.
6) Your booking is immediately verified and confirmed.
For large group accommodation or contractor accommodation in Ballito (short to medium stay) please email us below:

accommodation in ballito, ballito, ballito bay, ballito self catering, ballito hotels, north coast accommodation, dolphin coast accommodation, kwazulu natal, durban south africa