Bloemfontein Group Accommodation

Group Accommodation
We are geared to assist any size group with accommodation in Bloemfontein, from small groups, medium groups to large groups or massive groups where we have facilities from 40 beds, 60 beds, 100 beds, 150 beds, 300 beds, 600 beds up to 1,000 or even 3,000 beds if necessary for mass accommodation.
We are therefore able to accommodate: sport teams, choirs, bands, church & youth groups, student groups, corporate groups, backpackers, construction crews, contractors, shop fitters, youth camps, church camps, educational camps, family retreats.
Bloemfontein Group Accommodation is in Backpackers, Guest Houses, Lodges, Hotels, School / Youth / University Hostels, or camp grounds in and around Bloemfontein, depending on the size and needs of your group.
Our Portfolio Includes the Following:2010 - FIFA World Cup:
Accommodation and Catering for 1,250 Algerian Supporters
2011 - International Retailer:
Accommodation for contractors and shopfitters for 1,5 months.
2012 - ANC Centenary:
Accommodation, some catering and entertainment arrangements for Crew, Security, Sound Crew, Camera Crews, Staging Crews, Dancers and Musicians for a period of 1 month.
2012 - ANC Conference:
Over 200 Guests
2012 - CRC Dream Week:
Various Groups of 40-70 Guests
2013 - Namibia Sports Tour:
Accommodation & Catering for about 180 Guests.
2013 - CRC Dream Week:
Group over 100 Guests
2013 - Dept Sport & Recreation:
Accommodation & Catering for 200 learners Sport Teams for Top Schools Event.
Besides these events we also provide accommodation for the CRC Womens Conference, CRC Youth Conference, GNLD Annual Conference, ACE All Africa Student Convention and other events in Bloemfontein. We also arrange national train tours, school tours and accommodate teams and crews anywhere in South Africa.
Group Bookings Bloemfontein
Group Bookings Pretoria
Group Bookings Clarens
Group Bookings Witbank
Group Bookings Kwazulu Natal
Rates:
From R130 per person per night
Included:
Bedding, Communal Bathrooms
Excluded:
Towels, Meals
Book Now
Basic to Standard Group Accommodation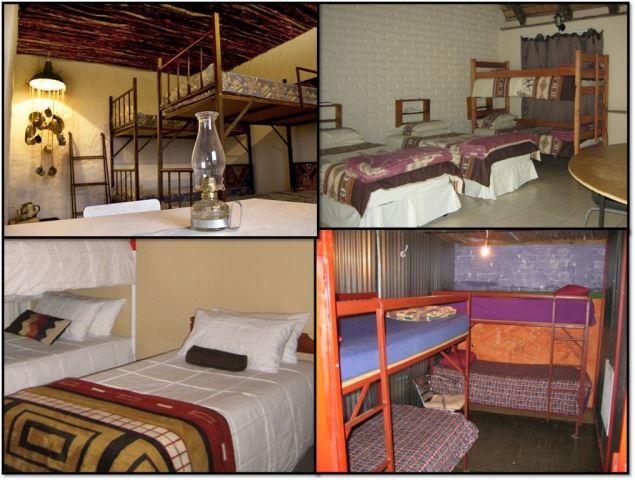 Semi-Luxury & Luxury Group Accommodation